Medicaid Myths and Legends
"Remember, that with all the myths you hear about Medicaid, the laws were never intended to impoverish both spouses because one of them needs care."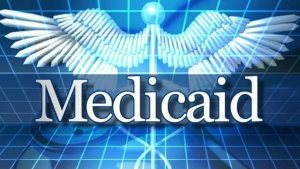 Medicaid Myths and Legends
Like everything created by the Government, Medicaid is NOT a simple program that is easy to understand.
Since it is also a program that people only learn about when they actually need it, a great many myths and misconceptions have entered the collective public consciousness when discussing Medicaid that often distorts how it actually works.
Below are the 5 most common misconceptions or myths we here from people everyday.
Myth 1 "Going On Medicaid Means My Wife And I will Lose Everything We Have"
Half True
Medicaid requires the recipient to have spent down most of their usable assets, or transferred all but $2000 to a healthy spouse, to be eligible for Medicaid. However, the spouse is not required to spend down to anywhere near the same degree. This is critical for married clients to understand!
"There is NO 5 year look back period when transferring assets to your spouse!"
Do not gift anything outside of your marriage, for example no gifting to children right now! We need to legally and financially reposition assets to fit the State of Washington's laws.
By doing this, we will help you retain near the same net worth that you currently have. You will be spending some money as you move through the complicated Medicaid approval process.
Myth 2 "I Don't Need To Go On Medicaid, I Have Medicare"
FALSE
Although anyone 65 and older can apply for Medicare, it does NOT in fact cover the same kind of care that Medicaid is most often called upon to provide.
Medicare may cover a stay in a skilled nursing facility following a hip replacement, but it won't help pay for an in-home caregiver to come and help you clean the house, nor pay for mom to live at an adult family home.
Medicare is for SHORT-TERM stays and medical needs only. If you need help on a regular basis for the foreseeable future you will need Medicaid.
Myth 3 "Before Going On Medicaid We Should Give All Our Money To Our Kids So The Government Doesn't Get It"
False
The state has a mandatory 5 year "Look Back" for Medicaid applications. If you transferred assets outside of your marriage, including children, the state can impose a penalty.
The Department of Social and Health Services (DSHS), which manages Medicaid, doesn't want you to simply give hundreds of thousands of dollars to your adult children for safe keeping and then expect the government to pay for your care. Get legal advice from a Medicaid Planning Attorney.
Myth 4 "We Will Never Be Able To Get Quality Care On Medicaid"
False
While some medical communities no longer accept Medicaid, there are still facilities that do accept Medicaid and offer quality care just as good as ones that don't.
It is critical while doing your research to thoroughly investigate the community you are considering with a focus on the care they give, not necessarily how pretty the building is.
Myth 5 "Any Community We're In Will Kick Us Out If We Apply For Medicaid"
False, Sort Of
Many senior living communities require a resident to pay privately for a certain length of time before they can switch over to Medicaid funding. This is called a Spend Down Contract.
In these facilities as long as you meet the minimum length of time paying privately before switching to Medicaid, a community cannot lawfully evict you.
Some communities also have separate Medicaid wings or a wait list. Bottom line, thoroughly research and read any contracts for a care community that you are considering before moving in. Make sure that you understand exactly what their Medicaid resident requirements are.
---
Didn't See Your Myth On The List?
Head over to washingtonlawhelp.org for all kinds of helpful documents on understanding Medicaid in the State of Washington.